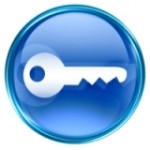 Keyword research is a technique that the people who conduct search engine optimization use to find and research the actual search terms users type into engines like Google, when searching for services, products and information. Search engine optimization professionals research keywords and keyword phrases to achieve higher rankings for their desired keywords & keyword phrases.
SEO's want to find the most effective and profitable keywords & phrases for your website. Long tail keyword phrases are important to many if not most websites. 70% of all internet searches are users searching with long tail search phrases. Long tail keyword phrases would be "Miami Beach Florida mural painters" instead of just "painter."
A good seo will try to find the most profitable keyword phrases. The higher the search volume, the more valuable the keyword phrase is to your website. Keyword effectiveness is one of the most popular ways to score the effectiveness of a keyword or keyword phrase. Another important factor is the competition of the keyword. You want the competition to be as low as possible. You can use the Google Adword Keyword Tool to find an assortment of keywords that you'd like to use and then revert back to our website to see exactly how many people are competing for those keywords on the Internet.
If you have an idea of what keywords you'd like to use or change for your website, vist the Affordable SEOs Competition Checker here and try it for yourself.